Hello everyone and welcome to our Online Store
After a long history in Mt Eliza, our beautiful shopfront store has now closed,
but we have all our goodies now available Online.
Please click on OnLine Store option from the drop down list above to see what treasures we have available for you.
Please note, I will be on annual leave between 21-26 August inclusive.
  Orders received during this time will be processed from the 27th August.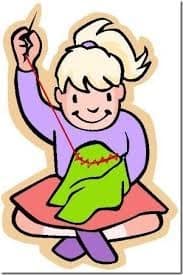 Extensive thread ranges available including
Choice of Shipping Options as follows:
Parcel Post with Priority and Tracking $9.40 OR
Express Parcel Post with Priority and Tracking $12.40 OR
8 Skeins or Less Tapestry/Crewel Wool Regular Post $2.20 OR
 5 Skeins or Less Stranded Cotton Regular Post $1.10  OR
 No Charge Collection by Appointment from Patterson Lakes
Terms & Conditions Apply
Online prices are GST inclusive
International purchasers outside of Australia
As we do not currently offer overseas shipping via the Website, please email your Order together with your full delivery address so we can obtain an accurate delivery fee (including Tracking facility).
Once your Order has been processed, we will forward a Quote and if accepted, then a Paypal Invoice for payment.
Goods will be shipped within three days of receipt of payment.  🙂
Why should us Aussies have all the stitching fun!!