Hello Everyone and welcome to our Online Store
After a long history in Mt Eliza, our beautiful shopfront store has now closed, but I am now making sure all of the goodies that I had in store are now available here Online.
JULY SPECIALS
$10.00 saving on selected
now $24.95 (+ gst)
as recently featured in Inspirations now $24.95 (+ gst)
and
Available in 4mm, 7mm and 13mm Silk Ribbons
for all your gorgeous Silk Ribbon projects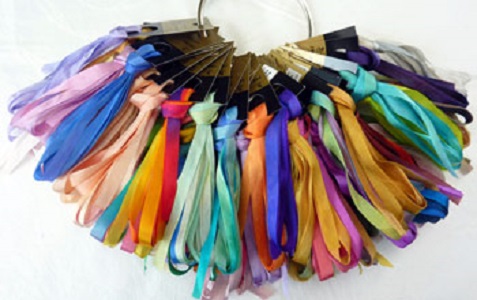 Don't forget to look at the new colors now available!
* Conditions Apply
Enter into my Store to see some of the wonderful projects I have on offer for your stitching pleasure in 2018
and of course I still have a wonderful assortment of threads, kits and treasures for your stash or current project available
Feel free to drop me an email if you can't see something I used to stock at the shop and I will get back to you about it……..
(it may just be that I haven't added it to the Online Store yet….)
I am looking forward to renewing friendships and providing you with the help and service that I loved when we had the shop at Mt Eliza. Jennifer
*All Colour Streams Silk Ribbon Orders will only be sent in one delivery